Ok, fine.
is
to stalk Toshihiko Seki. >3
Because I want it to be an easy, lazy, simple con, I'm only bringing one cosplay, being Tezuka, 'cause that's an easy, lazy, simple cosplay.
But I don't think any of the people I'm going with are cosplaying, so I was like oh, I'm be cosplaying alone. And that was ok.
Until I looked around my room. And the most devious of grins came across my face.
So I'm not cosplaying alone. .... Technically.
The whole point is... Look who's going to AX with me. .^^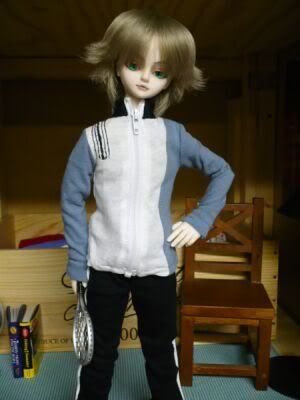 Ahaha... I need to be killed. .^^;
I don't think I mentioned here, but I'm going to Anime Expo. And yes, it